EAN:5052836083745
Product description:
1. X6BT Card Reader Writer - Bluetooth 4.1 enabled and USB powered.
2. Hico and loco- all compatible (300~4000 oe); Three Tracks: track 1,2,3; Functions:read, write and erase; LED indicator, applicable and full support for ISO 7811-6 standards.
3.Free Software For Windows 98/2000/XP/Vista/7/8(32&64), MAC OS, iOS and Android.
4. High-grade unique portable design, makes it look elegant when put it anywhere.
5. Safety: Built-in over-voltage, over-current, leakage, short circuit and anti-interference protection module.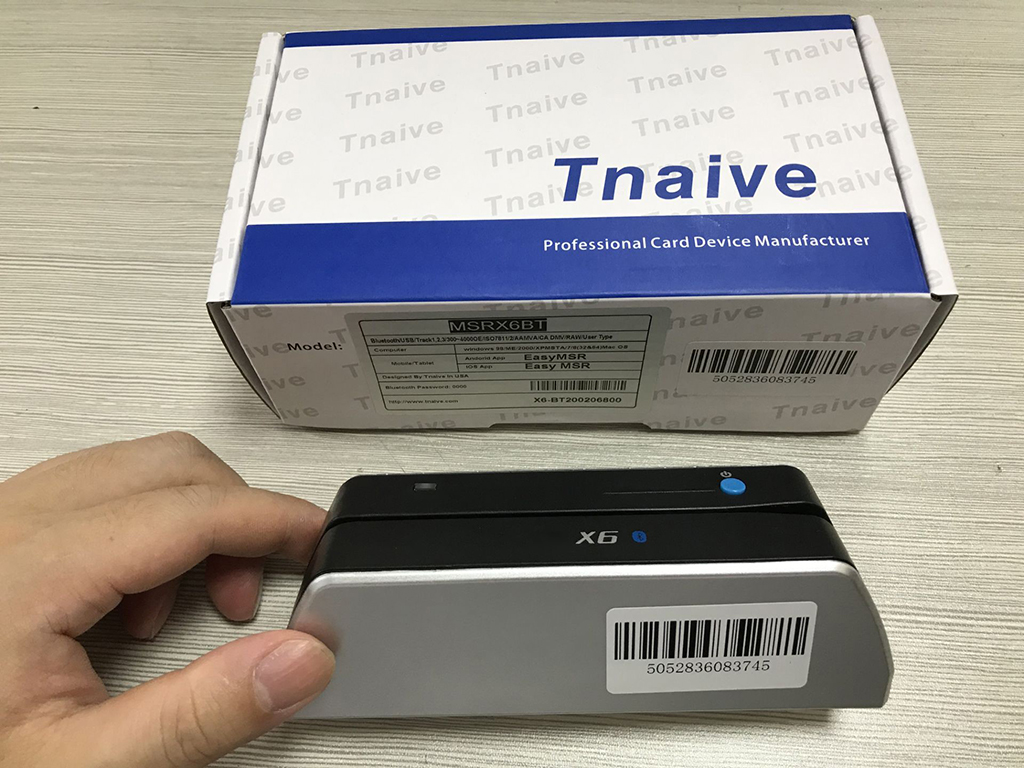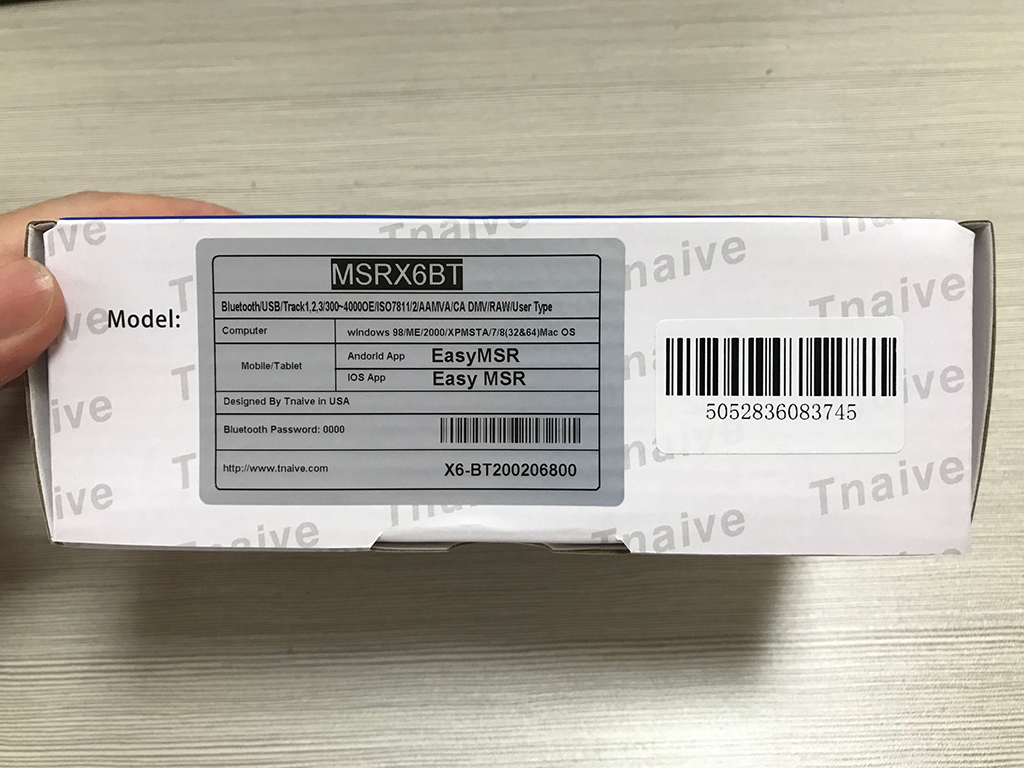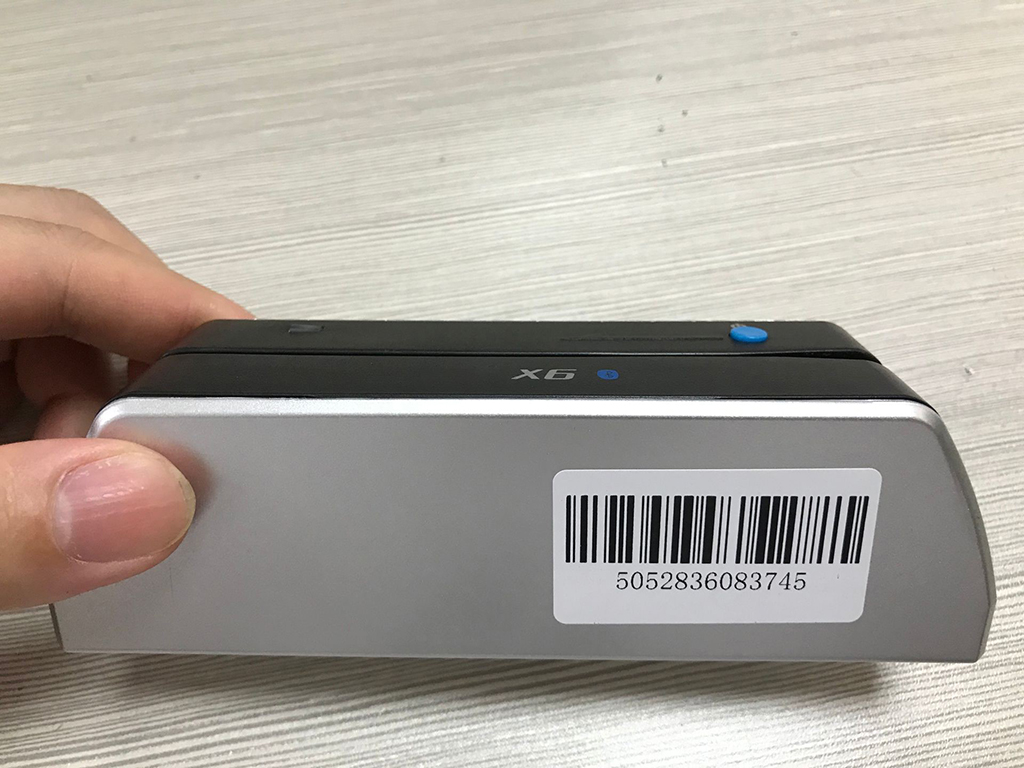 Package Includes:
1 x X6(BT) Card Reader Writer
1 x Software MINI CD
1 x Bluetooth dongle
1 x USB cord
20 x Blank Cards
- X6 bluetooth Card Readers Writer Encoder card swiper

- World's Only Bluetooth Card Reader / Writer.

- The World First Bluetooth Manual Swipe Smallest Card Reader/Writer is designed in USA to offer a card reading/writing solution.
- for ISO 7811-6 formats, it's Powerd by USB directly not need for extra power adaptor.

- Works with all the major operating systems as Windows 7, 8, 10,Vista, Xp, 2000(32&64 bits)

and Apple Computers(MacBook Air, MacBook Pro,Mac Mini,Mac Pro, iMac) and Unix,Linux even ios,Android.
Features:
- 1,2, 3 TRACKS applicable, including gift cards, drivers license, ATMs, and etc

- Bluetooth and USB interface works with computers and mobile/Tablet

- Free Software For Windows 98/2000/XP/Vista/7/8,10(32&64), MAC OS
- Hi-co & Lo-co Compatible(300~4000 OE)
- ISO, CA DMV, AAMVA,RAW,USER TYPE
- Smallest Size: 5.5*1.6*1.6 Inch
- Bluetooth matching key: 0000
EAN:5052836083745